2023 Tree Care Workers' Complete Guide to Machines & Equipment for Tree Removal, Urban Forestry, Storm Cleanup & More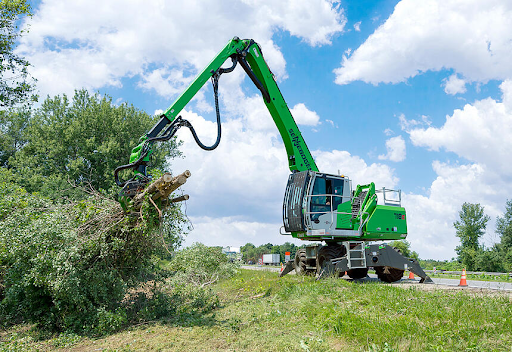 KEY POINTS
It certainly takes talent and ingenuity to customize equipment solutions that promote safer, better ways of performing tree care industry service work, but by investing in better technology that produces better results, tree service businesses can scale to a whole new level

There are a multitude of equipment options that have been adapted from their original purpose to service in forestry work. We'll take a look at how tree service work has evolved into what it is today. We'll include an overview of each of the most commonly used machines outfitted for tree service work, the advantages and limitations of each, and a compare and contrast to the SENNEBOGEN 718, 728 and 738 tree handlers, enabling you to make the most informed decision to outfit your business with exactly what it needs to grow and succeed.
Hear how successful tree service business owners and real-world operators with decades of experience in arboriculture and forestry have streamlined and scaled their business by selectively choosing equipment options for the appropriate job type, size, and volume of work.